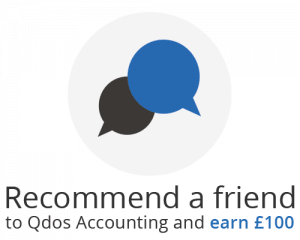 Receiving recommendations from clients is a great as it tells us that you, our customers, are happy with and have confidence in our service. As a thank you for referring your friends to us we have developed a recommend a friend scheme for existing Qdos clients, where, for each successful referral you will be rewarded £100.
To refer your friend simply complete the form below or contact your client manager.
*A successful referral is defined as a new client referred to Qdos Accounting who signs up to either the Assured or the Assured Plus accountancy package. The £100 reward will only apply if this criteria is met. The £100 will be paid to your business bank account.