I am currently PAYE
I currently use an Umbrella
As part of our accounting packages, we will take care of all limited company set-up requirements, getting you up and running quickly so you can focus on executing your first contract.
Your dedicated client manager, backed by a team of experts, keeps you on track with the responsibilities of being a Company Director and running your own business. Our Qdos Assured Plus package even provides you with business insurance, tax enquiry cover, and unlimited contract assessments to evaluate your IR35 status.
Our unique "Tax Management" reserve service, included in the Qdos Assured Plus package, allows you to put money aside every month towards those all-important tax bills; we make your payments on time, eliminating penalties and costly enquiries. Essential when you're starting out, and not surprisingly our most popular package for new contractors.
---
Going Limited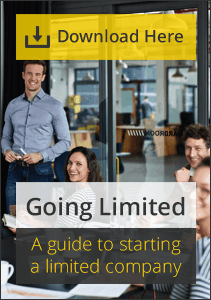 A guide to starting a limited company
Our guide to becoming a limited company includes the following tips:
The Advantages of going limited
How to set up a limited company
How to set up a limited company with Qdos
Business insurance you may require
How IR35 effects a limited company